As usual, it's been a busy few week at my job and in my personal life, so I'll try and make this short an sweet.
Weekly Wrap up (technically from the last 2 weeks):
Certification update
WITspiration
Women don't owe you an explanation <rant>
DPWIT-DEI Mental Health and Wellness Day
Part 1 of blog series: Migrating data solutions to the cloud – a checklist
Favorite Items of the Week in the Wild
Certification Update
Back at the end of January I did a Microsoft Virtual Training Day for Azure Fundamentals because I remembered that if you did the Virtual Training Day, that some of the VTD sessions offer a free certification test if you take it in under 90 days. So I signed up thinking it would force myself to get it done and have a clock ticking. There was no reason for me not to take the test at that point: Class is free, test is free, can take both the class and test during work and online (a big deal because my kids could interrupt during the test otherwise, which is not allowed). I even told myself "I'll put it just under 90 days out so I have chance to study". (HAHAAHHA The lies we tell ourselves.)
The test is pretty broad and there are a few sections that I didn't have experience in. Truth be told, I was at work so I frequently got interrupted during the VTD, but still got a lot of information from it. Even for the things I knew, but don't necessarily use in my area, it was good reinforcement. I highly recommend using VTDs and other free resources such as Microsoft Learn, as part of your cert training strategy.
Long story short, I took the VTD, forgot about it, and then realized test day was upon me. Freaked out, studied additionally for a few days, and lo-and-behold passed. Yes there were a few questions that had stuff that was new to me, but it was a lot easier than I had put in my mind.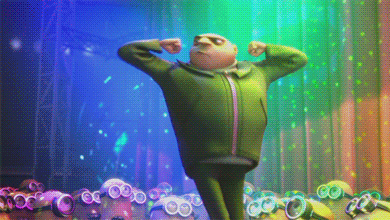 Long story short – sometimes it's a good idea to take the plunge. Even if you don't think you are ready. (That's kinda my thing). I had a bunch of things going on that day that blew up on me, so I really didn't mention it at all publicly. I'm trying to get better at announcing my accomplishments – so there you go.
WITspiration
Meanwhile we've begun our work with WITspiration! I met with all the members awhile back and today I had my first meeting with my Circle. SUPER excited to be in a circle with such amazing women! I forgot to ask permission if I can post their names, so will wait until I get thumbs up for that. But I think we are going to create amazing things while having a sound board for each other for all things. Stay tuned for more information and I will try and remember to tag it for easy filtering.
Women don't owe you an explanation
<begin rant>
We interrupt this regular broadcasting to explain YET AGAIN that women don't owe you an explanation. Recently a male reached out to me with a sentence that started along the lines of "EXPLAIN YOURSELF" in a DM. It was not about anything technical and quite frankly a little bit of common sense or googling and the person could have figured it out. It was not someone I know, but it was someone many in our #SQL community know. I'm not going to call the person out, but if you are reading this: YOU HAVE NO RIGHT TO ASK ME THAT AND/OR DEMAND I TELL YOU ANYTHING PERSONAL ABOUT MYSELF.
I didn't reply because quite frankly I was in shock, than I checked with a few friends to verify that it was way out of line (it was, of course), and then I had other bombs drop on me that day that made the situation pale in comparison. Now in hindsight I wanted to make sure to call it out here because whether you are THAT guy or just a GUY LIKE THAT – I want you to know never, never ever, never ever ever, reach out to some woman you don't know asking her to explain anything that is none of your damn business. And if you are starting a sentence off with "EXPLAIN" and it has nothing to do with a technical thing – I can assure you – it's none of your damn business.
<end rant>
DPWIT-DEI Mental Health and Wellness Day
If I haven't mentioned it, and I don't think I have, I'm presenting the session How to NOT DO all the Things – My challenges with Neurodiversity at Data Platform WIT-DEI Mental Health and Wellness Day – May 5th, 2023.
Honored to be speaking again for the Data Platform Women In Technology group and even more honored when I look at the great speakers lined up. Normally I don't speak on non-technical things too often and this is my first session ever talking about Neurodiversity, so it will probably be way different than other sessions you have seen me speak on. If you are used to operating with 1000x things at a time – block off 11:30 AM CDT on your calendar and check it out (or many of the other GREAT sessions). Sign up here.
Part 1 of blog series: Migrating data solutions to the cloud – a checklist
Last, but not least, – Part 1 of 9 (yes 9) is out in case you missed it. This is the none technical, but very necessary items you need to make sure you do when planning a migration. It reviews key items you need to do for Pre-Planning and Evaluation. Next week I will push out Part 2: Discovery.
Favorite Items of the Week in the Wild
None.
Well, it's not that there aren't any, I just need to get this post out. I know, I know, I told you I would add it with each wrap-up, but I'm not this week and we are all going to just have to deal with it.

How bout this: I turned 51 on Wednesday, and as I've posted elsewhere: Being the same age as old people is weird, but I'm hanging in there.
Happy 51 to me!