Bit behind on the blog, but I've made a couple of tiny improvements recently. My initial idea with the blog was "just get it up as quickly as possible" with little regards to formatting and functionality (beside just reading a post). If I'm honest, these are the things that have slowed me down in prior attempts to get content out there: gold plating. Now that it's been up for awhile, I did some quick edits on the back end so you can at least jump to specific categories, tags, or do an easy follow. It's still bare-bones, but right now getting more content out is my goal for the spring.
Weekly Wrap Up:
New Stars Of Data shoutout
SQLBits 2023 Reflections
Planned upcoming content and activities
Favorite Items of the Week in the Wild
New Stars of Data shoutout
This is super long overdue, but my ADHD makes me procrastinate often and things fall by the wayside. Not a great excuse, but I'll own it.
First off, if you don't know about New Stars of Data (run by Ben Weissman and William Durkin) and you love learning all things data virtually – then please take a gander. New Stars of Data is a fantastic program to get new speakers a chance to get out there. Speakers get one on one mentoring every step of the way and the program helps new speakers deliver great content and get them on the road to speaking. How do I know? That's where I started! (So yes I have a lot of love and bias towards the program).
The next event is May 12, 2023 and I'm really excited about the line-up. Please consider joining the event not only to get great content, but to support and encourage new speakers. If you are unable to attend the event (or a particular session), then NSOD posts the videos later to the DataGrillin youtube page. Plus – if you are really serious about wanting to get more women into speaking – this is a part of it. After I spoke at NSOD, several user groups reached out to me to keep the ball rolling. All which resulted in my next topic: SQLBits 2023.
SQLBits 2023 Reflections
Confession time: when I submitted to SQLBits last year, I didn't really expect my session be accepted. I had started a new job Dec 2021 after a long hiatus and I stopped speaking so I could focus on getting where I wanted to be for my new company. Seeing the call for speakers for SQLBits, I promised myself I'd at least submit and choose a topic that I thought would also be great for my company. Not knowing if I'd be able to travel, I submitted to do a virtual session, which I knew there were limited spots available
And then it was accepted.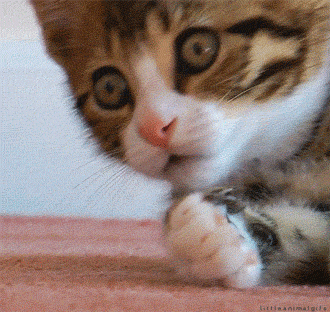 Here is where I will give a tiny bit of advise: As soon as you are accepted – start working on your presentation. You have no idea what will come down the pipeline to derail you. Everything that could throw my schedule out the window – did. You have been warned: what you do with that knowledge is up to you.
Now a few weeks after the event, I can comfortably say it was incredible. Not just as a speaker – (WHICH WAS AMAZING), but also as an attendee. Even as a virtual speaker/attendee. While I did miss the interaction and fun at the actual location – the level of detail that was provided every step of the way was beyond my expectations. I still felt a part of the event (and yes even dressed up for my session!).
I can not express how much I appreciate the opportunity not only to speak at such a great event, but to do so virtually. As a woman in tech with children – traveling has been a great barrier for me and is a large part of what prevented me from speaking in earlier years. So thank you Organizers of SQLBits for allowing this option – I know it comes at great cost and work for organizers and volunteers. By having this option, it helps me represent women in the community and still be a part of something really special. The experience was one I will never forget, and while traveling overseas to present was never on my list prior – it is a new goal for me for future years.
Planned Upcoming Content and Activities
While I'm high off of speaking (and getting good reviews!) from SQL Bits, I've gone ahead and submitted sessions for a few other events and I'm considering another large one. That one is in person, so I'm still waffling a bit on it. More about that in a future post. Hopefully you'll see lots more of me speaking this year. My main issue (besides traveling) is that I have so many ideas and I always want to do THE NEXT THING, so I haven't really refined the art of reusing a session. And for me, creating new content is a really laborious process. Hopefully as I do it more, I'll figure out how to get better at that.
That said, my slides for SQLBits session "Migrating data solutions to the cloud – a checklist" should be available soon through the SQLBits website. (The holdup is me.) An interesting thing I learned when creating my session was I had way too much content. Probably about 4 hours worth. And I had to go back and chop a lot out. So my goal over the next few months is to transfer that chopping into a series of blog posts. If you made the session – first-off THANK YOU – and secondly, the blog posts will be a more in depth coverage of each section I went over. Expect a lot more technical aspects in certain sections.
Finally, I've got 2 new other initiatives I'm working on that are specific to women in tech. They are both in the beginning phase so I can't go into details on one of them, but the other one is Tracy Boggiano and Deborah Melkin's women's mentoring program: Witspiration! For all the ups and downs of being a woman in tech, I have to say that it has made such an incredible difference in my life and I want to share that with others. From a kid that had so much going against her, being a woman in tech has given me opportunities that I would have never have had otherwise. Expect to hear more of about that in the future.
Favorite Items of the Week in the Wild
Yesterday I was thinking about this as a routine feature on this blog that includes both fun things and technical stuff, but for this week it's only going to include 2 items – FUN STUFF. Mostly because I just started saving things late yesterday and also because I've far surpassed the time block I gave myself for today's post.
With that I give you:
1.) Ian Coldwater's adventures into Kubernetes erotica by ChatGPT. If you don't already follow Ian, you should. They are full of all kinds of awesomeness.
2.) Generative AI by Auralnauts : Your favorite 90's song "Ice Ice Baby", performed by the cast of Matrix. And Wilford Brimley for some reason.

Have a great weekend!